I found several pictures from over the years and now that I've got a scanner, I'll be posting them as one. It should show a progression of me the rider, the equipment and the riding over time if I piece it together right.
In the meantime, here's a pic I spotted on my hard drive that sums up why I love racing.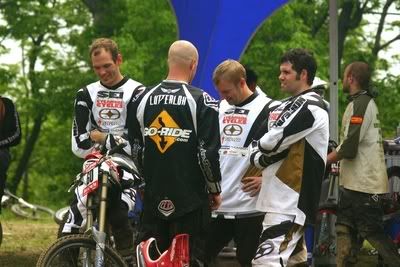 I think everyone can relate to moments like this with your good friends....